2015 is almost here- can you believe it? This year has completely flown by! I've got a recap planned for later in the week, but first- have you got your calendar yet? I took a peek through a few of my friends' Etsy shops, searched for local-to-me shops, and also hit up some old favorites to see what's new for the coming year. If you are calendar-less, or still need a gift, here are some options:
Queen Vanna Creations
Gus got one of this perpetual calendars for Christmas (in Sesame Street print, of course). These are awesome because they never go out of date. Since there is no year on them, they can be used over and over. I like it because Gus can physically change the date to see that it is a different number, and hopefully get the concept that each day has its own number. These wooden calendars can sit on a desk or a shelf or a counter, and they make awesome teacher gifts (this former teacher would have loved one).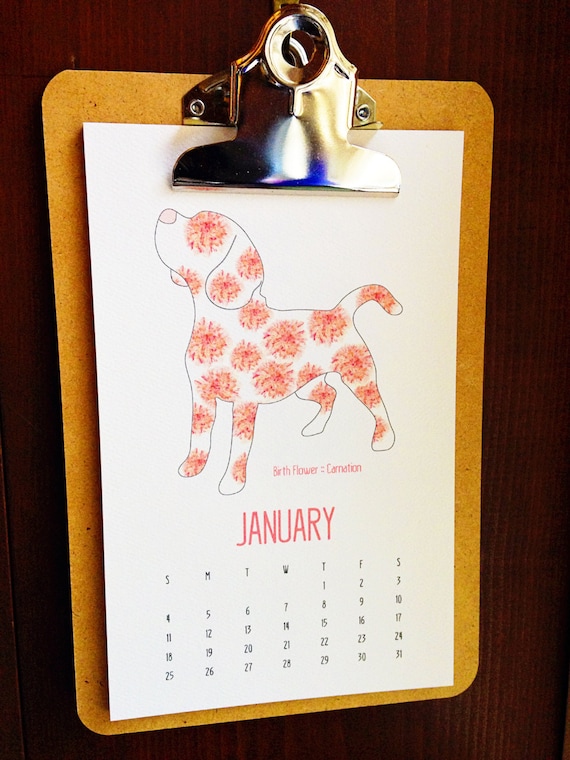 RiverDog Prints
Admittedly, I bought this one, too, just because December is my favorite puppy dog. (It's hard for me to say that without thinking of Molly Shannon's SNL skit. "I, a-love, a-DAWGS!" Yes? Anyone else?) Anway, this dog-meets-birth-flower calendar comes complete with a small clipboard, making it perfect and easy to hang on an office wall or any other small wall space. Mine is going in my mudroom- I have a frame that I'm going to put the month in and change it out as the year goes along.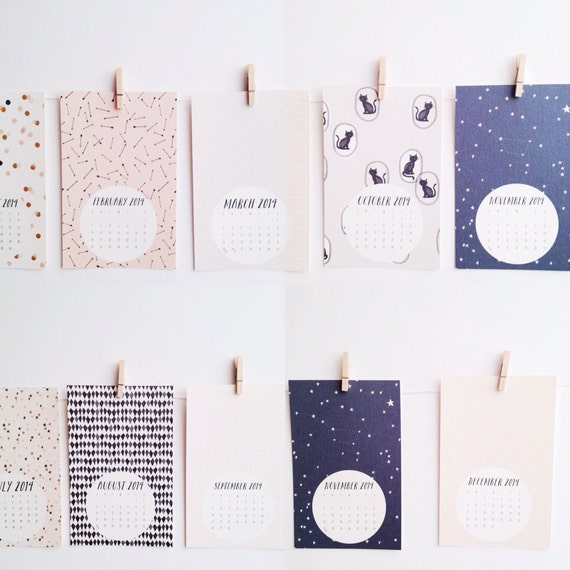 stationery boutique
How cutie patootie is this set? Not only do you get a very sleek and modern calendar, but when you're done with the month, the top half comes off to become a post card. So then you can send some snail mail to a friend you've been thinking of that month, maybe. Genius. I love, love all these fun prints.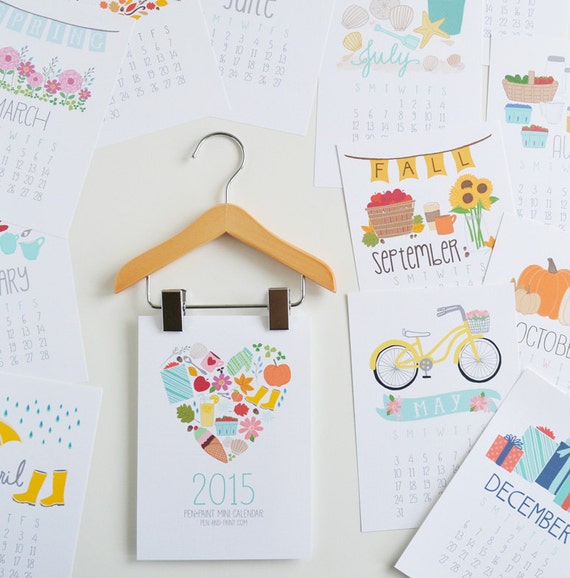 Pen and Paint
You know how much I love
Pen and Paint
, and Lindsay does not disappoint with 2015's calendar (plus the cutest little hanger ever). Each drawing matches perfectly to the month in all its hand-drawn loveliness.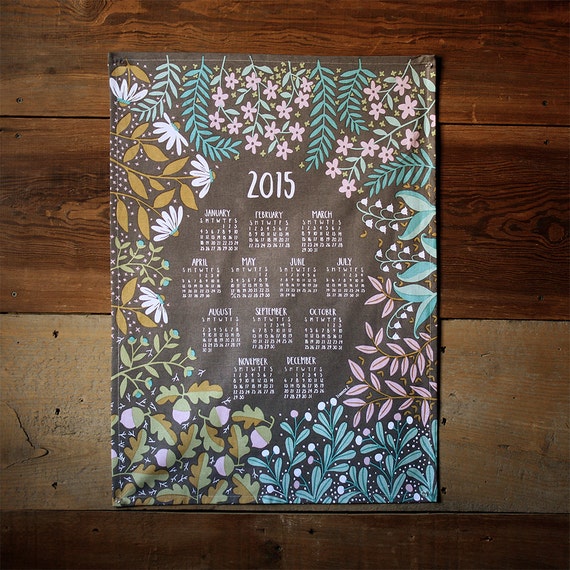 1canoe2
This is not only beautiful, but useful too. 1canoe2 has come up with a reinvented tea towel calendar (remember those ones that used to hang on your Grandma's stove?), which could serve as a wall hanging, but can also be used as a dish towel and is eco-friendly to boot.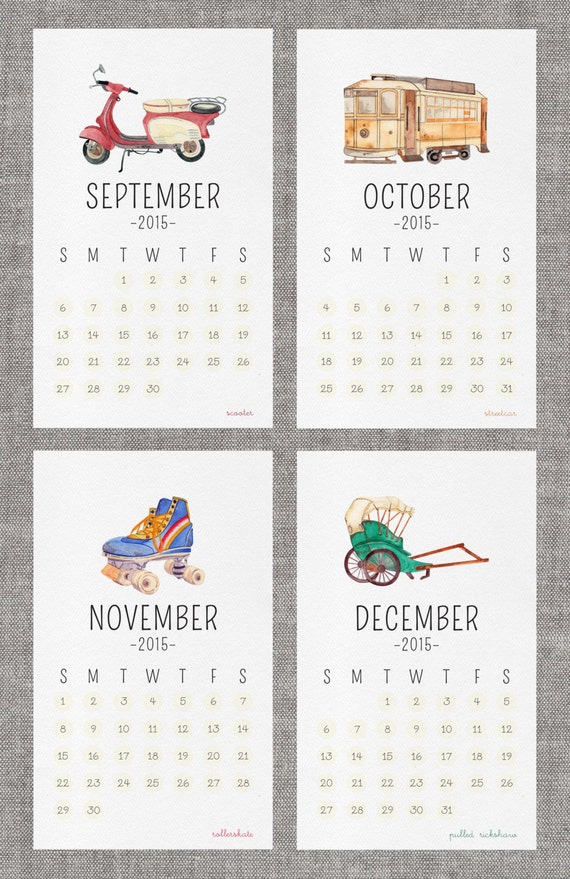 freckle paper
Another one that Gus would love- this calendar with a different object of motion on each month, called A Year of Go. Hangable or frameable, these beautiful watercolor illustrations will keep you smiling all year.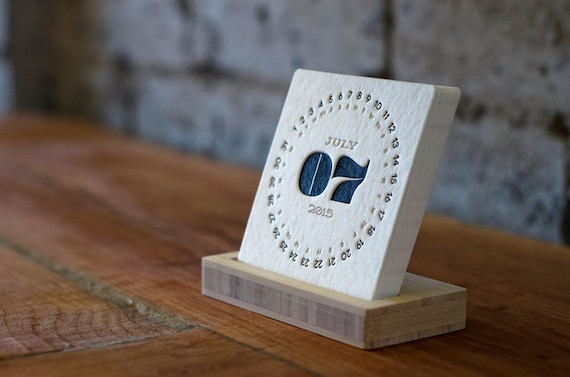 Still looking for a gift for the man in your life? This very minimalist letterpress desk calendar would be perfect. Sleek and unobtrusive and set in a wood block, it's both functional and a showpiece.
Here's to a fabulous 2015! Which one would you choose?