It finally seems as though spring is going to push through and that the snow and cold snaps are finally over. You can hear birds in the morning now, and daffodils have been popping up (though they did get buried in snow a few weeks back). I'm ready for the sunshine to start warming things up and lightening up my wardrobe.
So I set out to find some fun things in a few of the hottest cool colors of the season: peach, coral, and mint.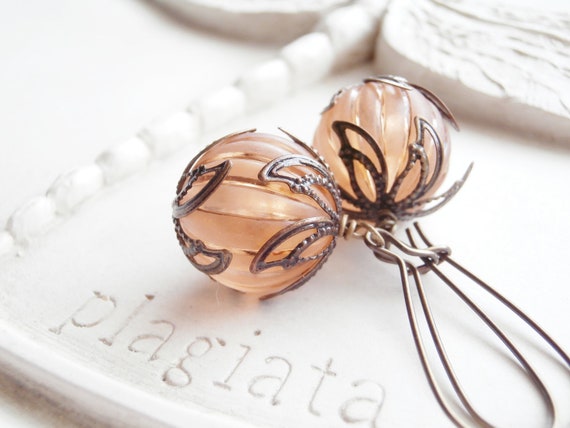 These are so pretty and spring-y, but then again, so is pretty much everything in
Kelly's shop
.
via
If you know a boy or man who needs a bowtie, check out
Amanda's shop
.
Gus got one a couple years ago. It is too cute.
via
I love the color of this scarf.
via
How pretty would Casey look in this collar??
via
This gorgeous hobo bag would be the prefect spring outfit accent.
via
Spring wedding? Gorgeous spring guest book.
via
Or simply decorate with this fun colorful garland.
Here's hoping spring gets to you fast!
(The winner of the ad space giveaway is Holly! Congrats! I'll be in touch!)