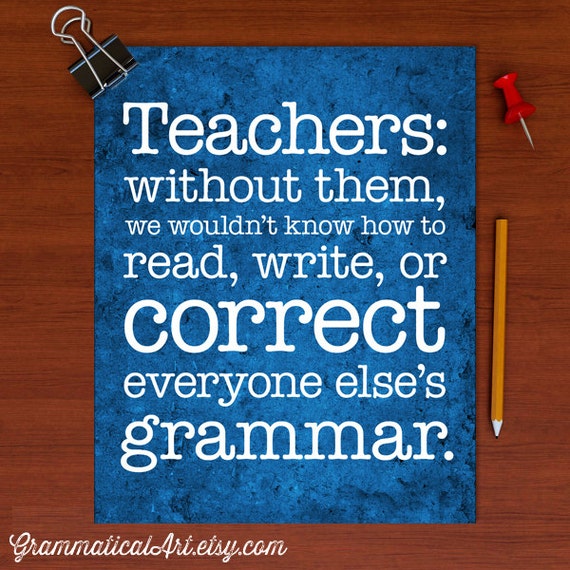 Let's talk about my love of grammar for a minute. If you've been here with me for awhile, you'll know that
it is very important to me
and I'd likely hide under the covers for the rest of the day if I were to discover a typo in my post after publishing it. (Now that I've said it, it's bound to happen in this post.) There are few things that bother me more than glaring errors in what I read online, but reading blog comments is the worst. Let's run through a quick list, ok?
1. awe vs. aw: "Awe" means overwhelming fear or admiration (think
awe
some), while "aw", as in "awwwww....." means that something is super cute, like a puppy.
2. etc. vs. ect.: One of these is real and one isn't. The Latin term is "et cetera" from where you get the etc. Unless they change it to "ec tecera" it doesn't work.
3. congrats vs. congrads: "Congrats" is short for congratulations. Just because someone is graduating, it does not suddenly because "congrads".
4. An obvious one: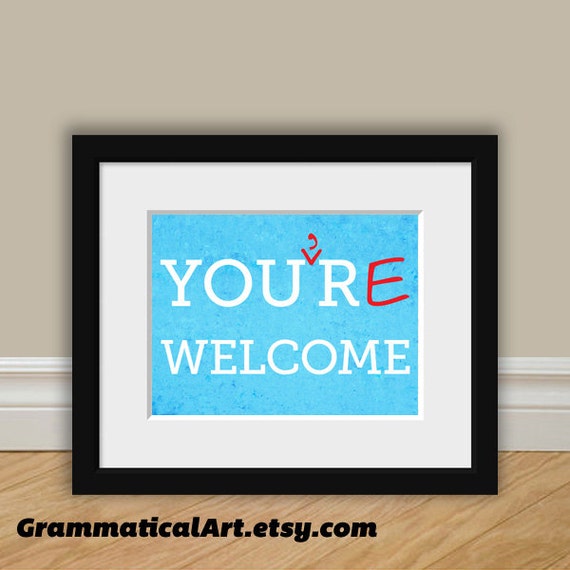 5.
Amanda
is right.
PSA: it is voilà, not wala or vwala.
— Amanda Cobb (@DragonflightGal) June 12, 2013
6. I can't remember where I saw this but it was brilliantly stated: apostrophe s does not make something plural, it shows ownership. "Father's Day" is correct. "All the father's went to eat" is not. It is only acceptable for single letters and numbers, such as "Look at all the A's!" For the love of grammar, stop using the apostrophe for wrong.
What's on your grammar no-no list? (or are you guilty?!?!)