A few things to end the week:
1. This was not the original number one, but I
had
to share because I am super excited and Twitter is not loading properly! I woke up to 44 views in my shop according to Etsy shop stats, which is highly unusual for 7:30 am, so I look at the sources and it says "Etsy Holidays". Whaaaaa????? A little research and MY
garland
kit is in the DIY Valentine section!!!!!!!!! I have no idea how to take a screen shot, so you'll just have to try and find it if you want to see it. BUT, if you click on the "More DIY ideas" I am on the first page at the bottom!
Ok, on to the originally-intended stuff.
2. Make sure you come back Monday for a super-duper-awesome-you're-going-to-love-it giveaway. And it's
not
an Etsy shop!! Have I piqued your interest??
3. My posts now have a little "Pin It" button over there on the bottom right, just in case you see something you'd like to pin and come back to later or share with others. Thanks to
JulieAnnArt
for the tutorial! Go check it out- it's so easy.
4. Tricia at
mama marchand's musings
has a great linky going to help us highlight each other as a handmade community. Her challenge is to make a treasury featuring Etsy items you own. Mine is
here
and I was actually surprised that I filled the board, with more to spare! Between trades, giveaways, gifts, and a few actual purchases, I've gotten a lot of great treasures. Spread the love and make one of your own!
5. This is the coolest mug ever: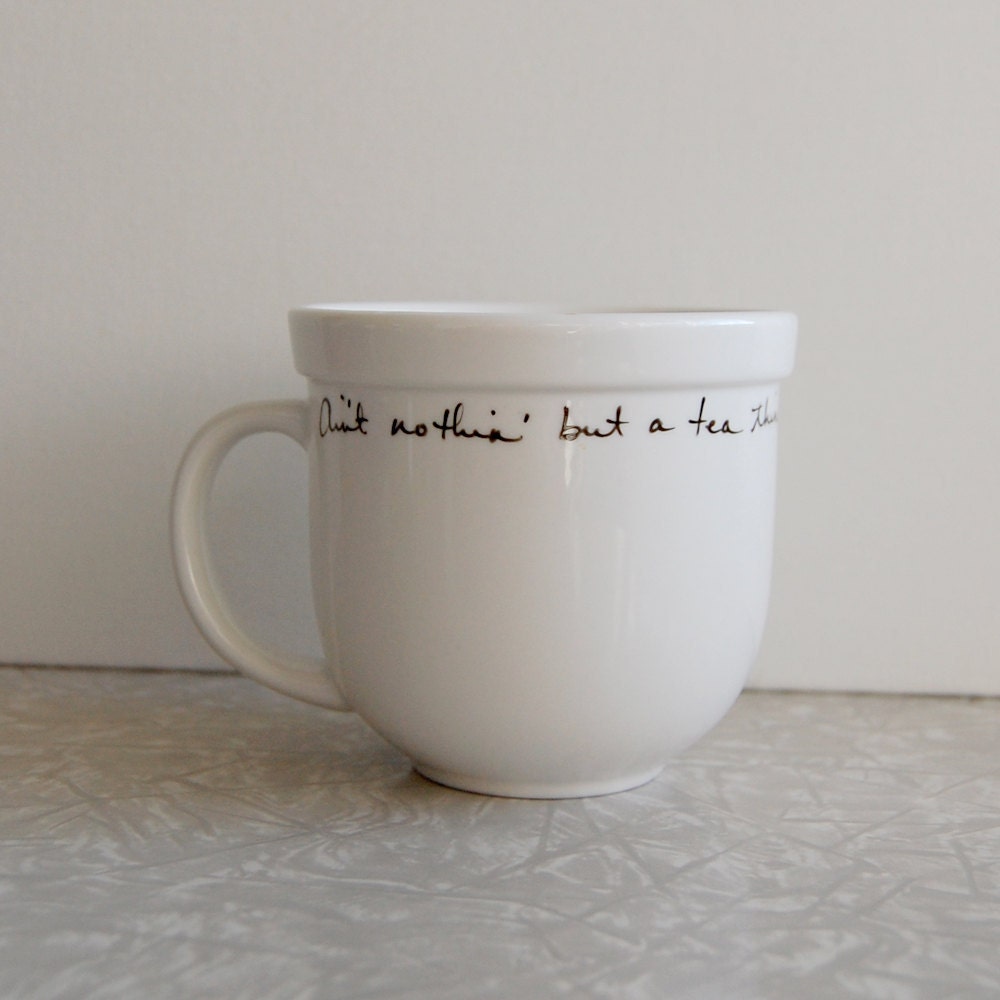 6. Hubs and I are fans of 90's alternative music- Red Hot Chili Peppers, Smashing Pumpkins, Stone Temple Pilots, and so on- and we've apparently passed it on to Gus, who will request these bands when we're in the car. Here's his current favorite song (and video- it's so cool),
Tonight, Tonight
by the Smashing Pumpkins from
Mellon Chollie and the Infinite Sadness
(anyone remember that one?)
Happy Friday!