Jeans.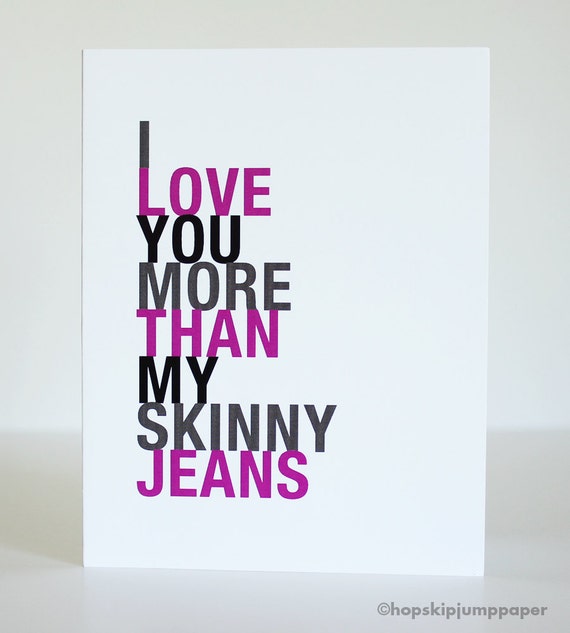 I saw an Instagram go through my feed awhile back praising the comfortable fit of the person's jeans, and for some reason the first thought that came into my head, oddly enough, was, "Will people ever not wear jeans?"
How many times a week, on average, do you wear jeans? Me, about 6 or 7. I'm not going out to work, I'm home with my kids, I can style them up or down, so therefore, I wear them all the time. I like darker washes that can look really nice with sweaters, jewelry, and heels, but I do have some pairs that are just standard jeans. I recently delved into the skinny jeans trend and am trying out a pair of those this spring. I would love to get a pair of dark wash trouser jeans, but every style I find is too long for me. Tall, I am not. My point? I wear a lot of jeans.
And should this always be the case? Shouldn't I try and mix it up a little bit? I actually saw a line in an article that said that jeans are just glorified yoga pants! (Oh, horror!!) I don't know if I'd go that far, but I get the point they were trying to make: Since they're worn all the time, for all occasions, in all types of weather, there's nothing special about them and people will wear them in any condition- tatters, sagging, etc.
I have some nice styles of chinos hanging in my closet, and I have lots of dress trousers from when I was working. Both have all but been abandoned. There was a time when women (and men) rarely wore jeans. Dresses and dress clothes were the norm and jeans were mainly for little boys and workingmen. Now they are standard style. Do you ever think it will go back the other way? Will people ever not wear jeans?