Speaking the Truth.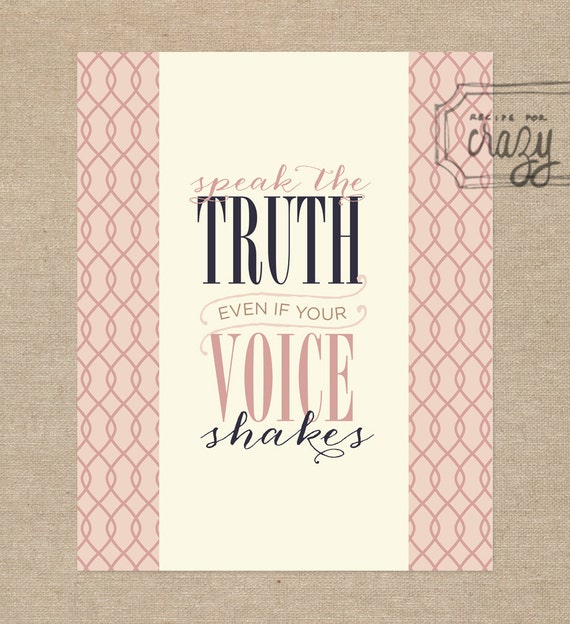 I had a thought about commenting on blogs.
Do you comment if you don't agree with the post?
I've read some posts where I don't agree with what the author is saying. Be it the content, the opinion, the tone, whatever it is- something just didn't click with me that day. I usually want to comment leaving my thoughts about the subject at hand....but I don't. Consistently, I don't say a thing.
Why not?
I previously mentioned how I feel about people who don't listen to their commenters' opinions (
read here
), but I just got to wondering about the people who actually
do
leave a "negative" comment and where they get the confidence to do that.
I suppose I feel as though, if I leave a negative comment (and by this I mean anything that is a differing opinion) that it is going to reflect negatively on me. It is going to lead to a nasty e-mail follow-up, or a comment on my blog, or some kind of mean-girl network talking about me and my audacity behind my back. The author is going to be thinking, "Who does this person think she is?" I understand that a lot of that is me and how I perceive things to be, but there isn't a lot of disagreement on the smaller blogs I read (news blogs don't count- those people will say anything), so I think that a negative comment would be taken more personally and would therefore lead to more of an overreaction.
But then I think, why don't I just say what I'm thinking if it's what I'm thinking? If I can state my opinion nicely then what's holding me back?
Do you comment if you don't agree with the post? Or do you keep your thoughts to yourself? Inquiring minds want to know.