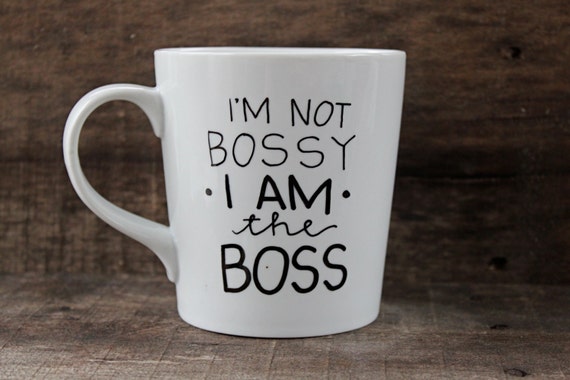 I love this quote. LOVE. IT. There is this notion that if you are in charge and tell people what they need to do (especially women, I think) then you are described as bossy. There is a tremendous difference, though, between being a boss and being bossy.
By definition, bossy means "fond of giving people orders; domineering". There is such a negative connotation with the word bossy that borders on rudeness and being overbearing. Anyone could be bossy from a manager to an intern. It's a personality characteristic. Whereas a boss is a person in charge who makes decisions and exercises authority- they get things done. This can be done with firmness and fairness, making decisions that will benefit the overall organization, and by not putting up with nonsense.
Indeed, sometimes being a boss means you have to tell people what to do that they may not like or agree with, and then in their mind you are being bossy, but that's a completely subjective opinion. In order to run a business successfully, a boss is going to have to make decisions and stick with them. I always hope that I'm seen as a boss and not as bossy.
Do you see a distinction between these two words? Are you a boss, or are you bossy? Have you encounted a bossy coworker?
Follow me on Bloglovin'