What Makes a Maker?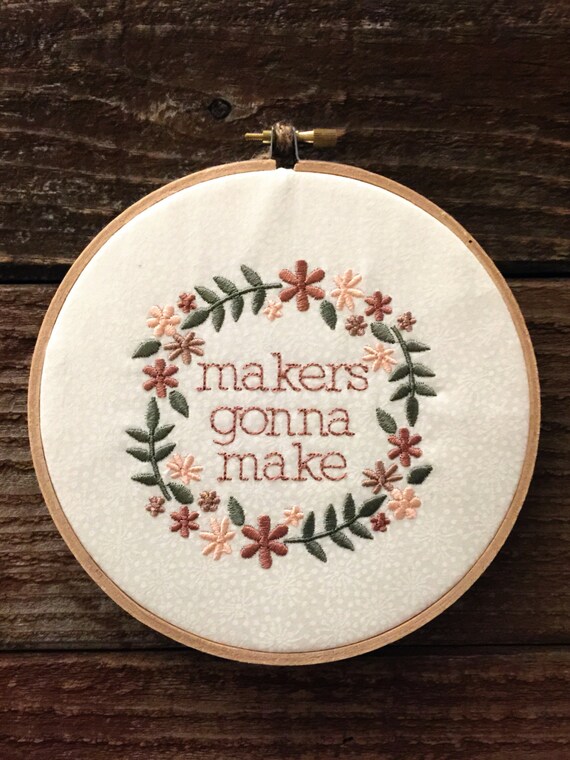 As a blogger and a maker I do a lot of searching on Etsy. It's a great place to find all kinds of unique products and I'm constantly in awe of what the creative community can come up with.
Lately I've noticed an odd trend on Etsy, though: I was looking for a mug with a certain phrase on it the other day, and while searching for it, noticed a ton of the same photo of the same person holding the same mug, and the phrase was clearly Photoshopped on top of the photo. The words didn't round off right the shape of the mug- it was clearly a square box on a round canvas. If you search for prints, you'll see the same thing. It's a pretty setup, but you can just tell that the wording is just not printed on the paper. I get it- if you can get away with not actually making something you're not sure will sell, it saves you on materials costs, etc. but it seems like fake making. Where's the gratification in seeing the finished product, and why not let the customer see what they're actually getting? These not-really-printed products make Etsy look like a little like
Zazzle
.
Which then leads to the slippery slope question of what is handmade? Is it the person who paints the phrase on a mug by hand, or is it the person who takes time to design a phrase with fancy typography and then has the mug printed? Is it the person who screen-prints their design on a t-shirt, or the one who creates the design and then sends it off to be printed? Who is more a maker? I don't know if I have an answer for that one.
Do you notice this trend, too, or is it just me? What's your definition of a maker?
Follow me on Bloglovin'