A long, long time ago I pinned this photo: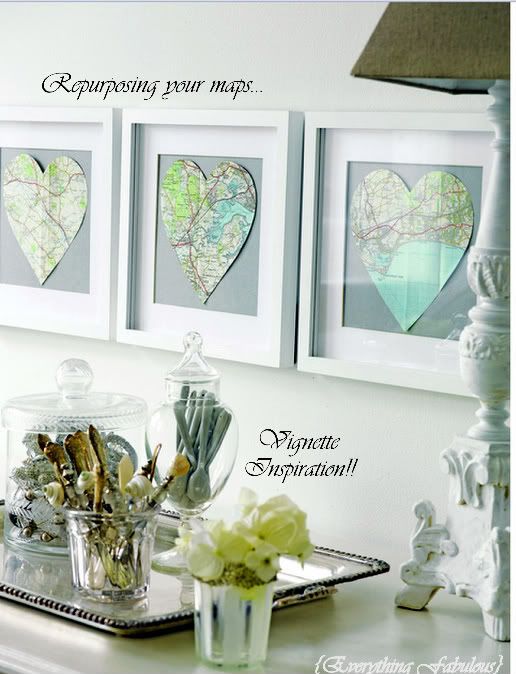 I thought this was a fun idea for wall decor. Easy and fun to look at without too much hassle. I also happen to have several old atlases hanging around and thought it would be a great project for one of our too large and empty walls. The idea- one frame for the place you met, got engaged, and got married.
We are not really heart people, so I just kept the map pages square, and the frames I had were matted to a 5 x 5 opening, so I didn't worry about a background. I had 6 frames, but one somehow had a chip on it that I missed, so I used 5.
Cape Cod, aka "Where You Met"
I hung them over the headboard in the bedroom to fill in that very large and empty wall. (And a sneak peek of the finished rooms!) I love how they came out. I ended up with where we met, where we got engaged, where we honeymooned, then where we got married/first lived/had Gus and our first house/had Greta. Connecticut is small so those all got lumped together.
Fill your walls in with anything fun lately? Destroyed any atlases?