I've been feeling a little stressed out and tired lately, so I wanted to end the week on a happy note for all the good little things that are around me that I'm so thankful for.
Happiness is...
....bare feet in the grass.
....or perhaps your whole body.
....playing in the sandbox (bulldozer compliments of the dump).
....swimming in the kiddie pool.
....this guy back in action.
....finding new blog friends! I added my blog to
Whispering Sweet Nothings
master blog roll. You can find and connect with other bloggers near you. Go on by and add your blog to the map!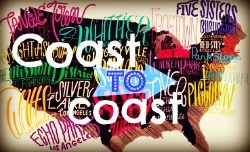 If you look over there ------------> you'll see a few new buttons in the sidebar, courtesy of Bloggers Coast-to-Coast. Stop over and say hi to
Nicole in the Making
and
Adventures of a Misfit Librarian
.
....blogging every weekday this week! Whew!
Feel free to leave your own little happinesses in the comments. I don't think we could ever have too much happy.