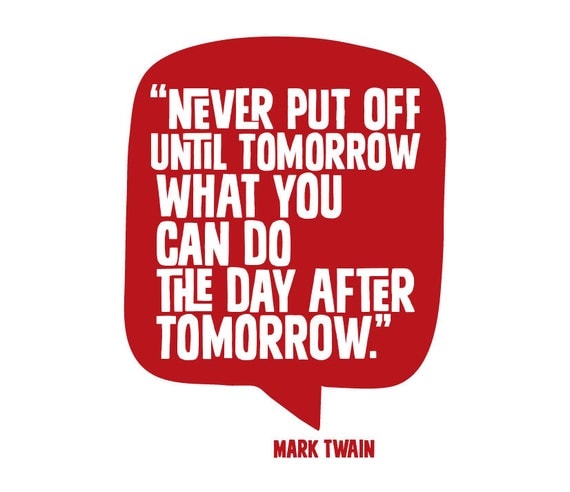 How true is that quote? This is becoming a theme in my life lately. In the morning (or the night before) I make a list with every intention of getting it all done. And by the end of the day, there are always several things not done. They are to be pushed off until the next day, or the day after that.
For that I am thankful, because I can work on my shop when I feel like it, write blog posts when I have time, sew new things when the mood strikes. I can work when I'm inspired to, and some days, I just don't have the energy or interest in making things.
That can also lead to frustration, though. I have a timeline in my head when I want to get new pieces made, new posts written, to get promotion done, and when it doesn't happen, I feel like I've let myself down. Then that compounds on itself, and I don't get anything done the next day either, until finally I have to break through the mood and get working.
The past few days I have been pushing off until tomorrow (and the day after tomorrow) all kinds of work, and I know I need to force myself to get moving now.
Do you have energy/motivation-blocked days?
How do you push through?