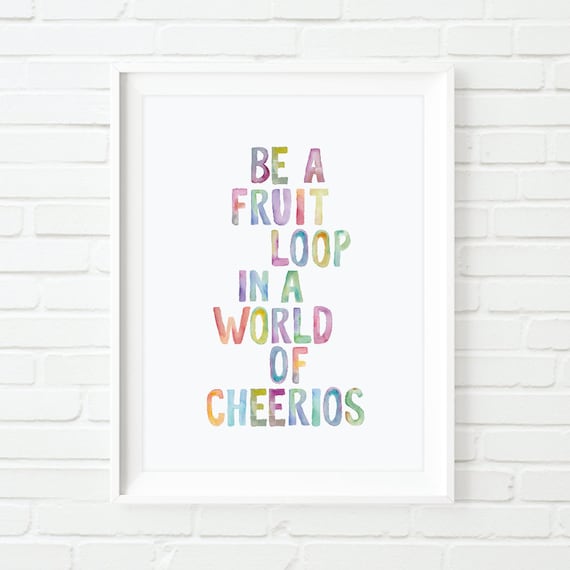 If ever there was a quote to make me laugh, it's this one, for I am a Cheerio. I know Fruit Loops- I see them online all the time, making everything they do look awesome and amazing. They are always ahead of the game, one step ahead of everyone else, and everything they touch turns out just right. The Fruit Loops drive me crazy, and yet, give me something to work towards. I wonder if some day I will be a Fruit Loop driving some Cheerio batty.
Which one are you?
Follow me on Bloglovin'
In case you missed it:
10 Things About Me
and
I Like My Job
.